Testimonials

Dear Ms. Jonjo, Ms. Edna & Ms. Lulubel,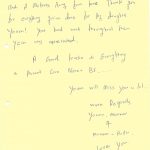 Thank you for being a great teacher and mothers away from home. Thank you for everything you've done for my daughter Yoana! Your hard work throughout the year is appreciated.
A good teacher is everything a parent can never be. Yoana will miss you a lot. We love you!
Warm Regards,
Yoana

It's the end of the year, and I know one thing for sure..
I wouldn't have picked a better nursery than CAMBRIDGESHIRE!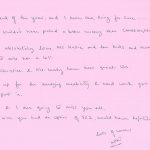 We all absolutely love Ms. Katie. The kids and MOMS are going to miss her a lot. Ms. Christine & Ms. heedy have been great too. Thumbs up for the amazing creativity and hard work you guys have put in.
Jianna and I are going to miss you all.
(I wish you had an option of FS2. Would have definitely continued)
Lots of love,
Niki